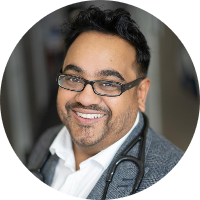 Mr Debashish Das

Consultant Cardiologist

Dr Das has expertise in the prevention, diagnosis and treatment of heart disease. He consults in all areas of adult cardiology, with a special interest in coronary artery disease, heart failire and cardiovascular prevention.

Patients with symptoms of chest pain (angina), shortness of breath, ankle swelling, palpitation, dizzy spells or fainting are evaluated, and investigations are promptly organised to allow accurate diagnosis and treatment.

Individuals without symptoms who are risk of developing heart problems in the future (e.g. those with diabetes, high blood pressure, high cholesterol, close relatives with heart disease) are assessed and provided with a personalised management plan to reduce risk and improve long term health.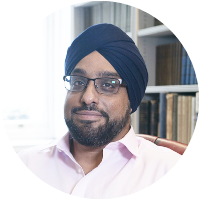 Dr. Joban Sehmi

Consultant Cardiologist

Dr Joban Sehmi is a leading consultant cardiologist in London and Watford who sub-specialises in advanced cardiac imaging, including echocardiography, CT coronary angiography and cardiac MRI. His areas of expertise include heart failure, arrhythmia and valvular heart disease.

Dr Sehmi trained in medicine at Guy's and St Thomas' medical school and qualified in 2003 with numerous academic awards. He acquired a place on the Northwest London cardiology training scheme and completed prestigious sub-specialist fellowships in advanced cardiac imaging at Imperial College Healthcare NHS Trust and the Royal Brompton Hospital.

Dr Sehmi carried out a PhD at Imperial College, which was awarded in 2013. For his PhD he investigated genetic and environmental factors that determine the increased risk of type-2 diabetes amongst South Asians in comparison to Europeans. Dr Sehmi has presented his work at several national and international meetings. His work has been published in multiple high ranking scientific journals.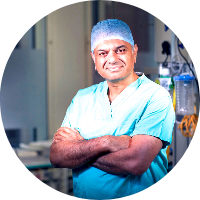 Mr Kulvinder Lall

Cardiothoracic Surgery

Mr Kulvinder Lall is a leading Cardiothoracic Surgeon based at St Bartholomew's Hospital. He was first appointed at the age of 36 and was known to be one of the youngest cardiac surgeons in the UK.

He qualified in Medicine in 1989 from the University of London, before undertaking specialist training in London, Glasgow and Sydney.

Mr Lall specialises in aortic, coronary, mitral and electrophysiological surgery, and has performed more than 5000 heart operations as an NHS Surgeon. He enjoys undertaking research and has published more than 40 articles in peer-reviewed journals.

Apart from surgery and his research, he teaches cardiac surgery to medical students and doctors in the USA, Europe, China, Hong Kong and Israel. He is also known to implant the first stentless heart valve in Asia. More recently, he has implanted sutureless heart valves in London and has presented his data in many international conferences.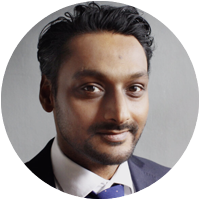 Dr Neil Srinivasan

Consultant Cardiologist

Dr Neil Srinivasan is a Consultant Cardiologist specialising in the management of Heart Rhythm problems, known as Cardiac Electrophysiology. He is a Consultant Cardiologist at The Essex Cardiothoracic Centre and works as a clinical Electrophysiologist and Academic establishing the centres pioneering research program. He was previously a Locum Consultant at the Barts Heart Centre in London where he was the lead for Ventricular Tachycardia Ablation and The Lister Hospital where he was the lead for Electrophysiology.

Dr Srinivasan trained in cardiac rhythm management at The Heart Hospital in Marylebone and the Barts Heart Centre in London. During this time he undertook a nationally awarded BHF Clinical Research Fellowship studying the mechanisms of lethal cardiac rhythm disorders and was awarded a PhD at the University College London (UCL). He has undertaken a period of research at Washington University St Louis USA as part of this developing non-invasive method of studying the hearts rhythm. He has presented and published his work at national and international conferences. He has extensive experience in performing catheter ablation and has authored and co-authored many major papers in the field.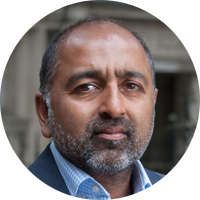 Dr Ajay Jain

Consultant Cardiologist

Dr Ajay Jain graduated from St Bartholomew's Hospital Medical School, and completed training in cardiology and interventional cardiology in the North East Thames sector. Ajay is now a Consultant Cardiologist at the London Chest Hospital, part of Barts Health NHS Trust. Dr Jain is the clinical lead for the nationally renowned Heart Attack Centre, which is among one of the busiest and most effective centres of its type in the UK.

His clinical interests include chest pain, hypertension and structural heart disease. He has specialist interest in coronary artery disease (the cause of angina) and its treatment with complex coronary angioplasty techniques including rotablation and advanced intravascular imaging. In addition, with increasing treatments being made available for valve disease and congenital heart disease, Dr Jain performs closure of patent foramen ovale and renal sympathetic nerve ablation. He acts as proctor for several of these procedures.

Dr Jain is actively involved in education, and acts as faculty on many national and international meetings. He sits on the Guidelines and Standards Committee for the British Cardiovascular Intervention Society.
Dr Jain research interests include the design and development of devices to facilitate intra-vascular and coronary procedures.

He holds several patents in this field, and has licensed products to commercial partners for development. He is involved in several start-up companies, and acts as a medical consultant to several major medical device manufacturers. Recent grant awards have been to support work in the development of novel cardiac devices for cardiac support, and computational models of the vascular system to mimic conditions such as myocardial infarction and cardiogenic shock.